Primary Links to Tech Know:

The following are my personal list to link to the Home Pages for technical references. They help get general information about current PC technology, Internet know-how and programming language manuals. The links are to connect to the first page of each domain.

A Cup of my Monolog:
What makes you buy your PC, provided you get to have one with the modest type of specifications? If it's not been Internet, I wouldn't have thought of buying one. For I knew surely I'd regret if I did it. Once you own a brand new type, you must see it'll soon become old fashioned in a year or month, because of the too much rapidly changing architecture of PCs. It was last May I made up my mind, for I was completely broken up by the sophisticated WWW pages by which you could get information, send emails to your friends, and let out your opinions in your home page worldwide.

I don't want to kick off against the PC manufacturers nor PC software workshops (even though it might be Microsoft, Intel, IBM, NEC or Fujitsuu). But I have to confess I'm sometimes troubled with the latest OS. In Japan more and more people are getting crazy about the PC propaganda. But I wonder how many of them can support themselves when they're aware of the unfixed system they should depend on. Is that what you have in mind, Bill? (It isn't Mr. President but the Chairman of MS.)
I better let you know my PC conditions;
PC:Fujitsuu Deskpower SE with Pentium120.
Memory:32MB, External Cache:256KB
Display:15inches for 1024*768, 65536 colors
HD:3GB(EIDE)+1GB(SCSI), CD-ROM:EIDE*4
Peripheral:MO230MB, Modem(28.8Kbps)
OS:Windows95, Linux
Browser:IE3.02, NN3.01


I hardly ever use application programs except word processor or Internet tools. Most of my jobs are fairly done with Ichitarou Ver.7, Japanese word processing software by Just System, far away from DTP though. Since there's no PC's I can afford to use in my office, most of my PC works are done home. So everything I can do is strictly limited to personal use in hardware and software. There's no prospect a brand new type of PC suddenly comes into my office. If there's a free software or shareware available which is useful to brush up my home page, let me know where I can get it.

Multilingual Test:
The following is a test of multilingual presentation. The messages are shown in Chinese (Mainland), Swahili, German, French and Japanese. Your browser needs to be implemented with the proper font when you read Japanese message.

Multilingual presentation by ActiveX control (Extended Marquee). Browse with Internet Explorer 3.01.



My PC Life (Instead of my Profile)
Growing up with PC Genesis
I stepped into the cybernetic world in 1970's when I was a student. At an electrical store I saw for the first time a one-board computer with an Intel's i8080 CPU that could execute a machine program. It was for personal use but still a little bit too expensive for me to buy. Not easy to collect books or papers on a micro-computer at that time. So I hardly ever had any chances to touch on it or try it for a long time.

I was first interested in computer languages, and so I learned Fortran. Bought a small calculater equipped with some function keys to solve a simple math problem, but it was incompetent compared with a personal computer or one-board computer. In 1979 when the first PC in Japan was released from NEC (Nihon Electrical Corporation), I affectionately earned enough money to buy one. And my cybernetic life actually started; I learned BASIC and Assembly language and wrote my own programs.

The NEC PC-8001 was my good partner and friend. I used it day and night for almost 5 years. I could have known every part of it; all the addressing of the Z80 CPU, construction of the peripheral controls, some bugs in display and graphical interface etc. I even tried to memorize hexadecimal equivalent to each Z80 CPU mnemonic code. It was real fun to analyze an assembler program. In those days PC technology was still handy enough, though NEC didn't released an official handbook on hardware or software. A good day for a PC mania to know everything and to build from nothing.
Weird of PC Exodus?
The evolution of PCs later on wasn't very close to me. In 1986 I used NEC PC-9801 (with i8086 CPU) in my office and learned how to operate MS-DOS (Ver.2.1). 50% for word processing, 20% for calculating, 10% for database and the rest for others including my hobby use. CPU changed from i8086 to 80286, 80386 and 486DX. OS changed from MS-DOS Ver.2.1 to Ver.3.1, Ver.3.3 and Ver.4.1. Had to manipulate several types of PCs with different CPUs and different MS-DOS versions and configurations. I should have been thankful to meet with so many new comers every year. And PCs became more and more complicated laying themselves deep in a black box. Not a friend any more, but I was definitely familiar with various kinds of application programs such as Just System's "Ichitarou", "Hanako", Lotus Development's "Lotus123", Borland's "Turbo C", Ascii's "The Card", Z's Staff's "Kid98" etc.

In 1996 I got my new PC, Fujitsuu's FMV-Deskpower SE(FMV5DSE52) with 120MHz Pentium. And I've refreshed my cybernetic life. Eager to learn everything on my PC, so I'm interested in almost everything about computer and informational science. Specially Internet, AI (Artificial Inteligence), Robotics, Computer Languages (C, Java, Basic etc.) and CG (Computer Graphics) occupy my most favorites. I still don't have enough knowledge of those studies yet. I've been getting to know about them, hoping to create a program to control my own AI machine, if I could. As a matter of fact, I'm not quite familiar with the latest PC's hardware and software. That's why I usually have questions on every operation of Windows 95 or Internet browsers. Could somebody help me with the problems I face with on my PC?

From the Writer: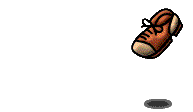 Thank you very much for reading this page. I'm also thankful for the advisors who provided useful suggestions for making this page. I'll look forward to your next visit soon. The covering stories should be changed inconstantly according to the hitting count.
Web Counter (//www.digits.com) says there've been
visitors on this page.
Have you enjoyed my Home Page? What's your evaluation?